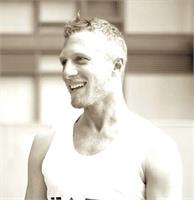 Adam
Adam leads classes designed to quiet the mind and inspire the body through music, movement, and breath. His goal is to provide a supportive and inclusive space – safe for students to awaken the body's vitality, and to release stress patterns. To develop an intelligent, and satisfying yoga practice, Adam integrates conscious alignment and proper breathing techniques into engaging and challenging sequences. To support the constant evolution of realizing your potential, Adam's classes are an opportunity to clear the slate – physically and emotionally to make space for the connection to spirit.
---
Adrienne
With a background in gymnastics and power tumbling, Adrienne has always loved physical movement and high energy activities. Her first experience with yoga was practicing to a Rodney Yee videotape her friend's mother lent her, 13 years ago. From there, she went on to try many styles of yoga until she discovered Ashtanga. She completed her yoga teacher training at Breathe Studio and has attended retreats in Costa Rica, Northern Thailand and across Canada.Adrienne teaches themed Vinyasa flow classes using Ashtanga asanas. Her goal is to challenge and inspire students to cultivate calm minds, healthy bodies and a sense of happiness and contentment through their yoga practice.
---
Andrea R.
Andréa was first introduced to yoga and mindfulness during her Mom's illness over ten years ago. She then fell in love with the Ashtanga practice for its gifts of strength and flexibility, and found it sustained and nourished her during a very turbulent period of her life. Andréa completed her 300 hour Yoga Teacher Certification at Breathe Yoga Studio in 2010, under the direction of Laurie Campbell. She has also completed an Ashtanga Teacher Training with Kino MacGregor, and has studied with Jill Miller and Eoin Finn. In addition to being a full-time elementary school teacher, Andréa holds certification in Kids Yoga through Malaa of the Yoga Tree in Salt Spring Island. She is a member of the Yoga Alliance of Canada. Andréa teaches yoga to kids, families, and everyone in between. She tries to offers classes that combine fun and vigorous Vinyasa sequences with breath awareness, yogic philosophy and relaxation.
---
Christine
Christine has been practicing and studying yoga avidly since 1996. Driven by her passion for yoga, today Christine is a teacher's teacher and is the Director of Breathe Yoga's Teacher Training Program.
In her drop-in classes, Christine teaches in a way that integrates alignment principles with fun and challenging vinyasa sequences. She continues to evolve as a teacher primarily through the experience of her own practice and is passionate about instilling the benefits of a strong and supple body and mind to help maintain a youthful energy. She is skillful at creating a safe and nurturing environment for students to meet and accept their boundaries while at the same time moving to their edge to overcome physical and mental barriers.
In 2000, she replaced her running shoes with a yoga mat and switched a successful corporate career in marketing to be a full time yoga instructor. She pioneered the development of Yoga for Runners and today is the leading authority on the subject. Her program extends globally through her best selling dvds, (The Essentials: Beginner Program and the Intermediate Program) and the recent release of her book, aptly titled, Yoga for Runners. Christine is a graduate of Downward Dog's Teacher Training and has continued studying with world-class teachers: Mahyar Raz, Richard Freeman, Chuck Miller, Maty Ezraty, Nicki Doane, Eddie Modestini, Hart Lazer, and Kino MacGregor. She currently practices ashtanga yoga under the guidance of David Robson and continues learning to live yoga both on and off the mat.
---
Cindy
Cindy Acab is a certified vinyasa, prenatal, post natal and fertility yoga instructor. She has studied and practised yoga since 2002 and specialized in pre and post natal support since 2009. Being the mother of two young children herself, she firmly believes that yoga has the ability to nurture, prepare and support women at this amazing stage in their lives. Cindy is also certified in the Lotus Palm method of Thai Yoga & Prenatal Massage as well as being a certified energy practitioner and teacher of various spiritual & metaphysical classes through the Modern Mystery School. She believes understanding how energy works in our daily lives can help us create what we truly want in life and live life from a place of pure joy and spirit.
---
Danielle
Danielle Denwood is a Certified Professional Midwife, Doula, Interdisciplinary Yoga Teacher, and Chartered Herbalist. Grateful for her life path of educating, nurturing, and creating safe space for women during their journey through pregnancy and birth. It is her intention to support women as they take responsibility for their own health and well-being and that of their baby. It is her hope that birth will be a positive, transformative experience for mothers and families, fostering empowerment throughout their lives.As a Certified Professional Midwife, Danielle's next journey is to Uganda to work with Mother Health International in September of 2014. Her work as a midwife inspires her deeply, and she believes that education and informed choice are just as important as breath and nourishment for a healthy pregnancy and birth.
---
David
"Fitness has always been a big part of my adult life. As a kid I was over weight and not very active. I soon figured out I had to take control of my future. From the gym to training from for my first half marathon I worked so hard I had the injuries to prove it. I started my yoga path frustrated, striving to just touch my toes and heal a knee injury. One of my first yoga teachers told me that I was blessed with stiffness that I had the strength but needed to open my body up and add flexibility.
Many yoga classes and years later I am still on the mat. My passion is what fuels my teaching and I especially enjoy working with beginners or people who say they are too stiff too practice yoga."
---
Denise
Denise unrolled her first yoga mat 10 years ago at a local gym to compliment her fitness routine. After that first Power Yoga class, she was hooked. As her practice developed, she enjoyed the benefits of various intense styles of yoga. Her journey with yoga took a sharp turn with a cancer diagnosis in 2008. During her treatment, she began to explore different styles of yoga and other healing modalities to cope with stress and anxiety. A new interest in gentle and restorative yoga styles and the desire to share her healing journey with others, led her to complete the 200 hour training at Yogaspace, with Kathryn Beet, Patricia White, and Hali Schwartz.
---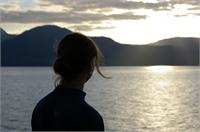 Emma
Emma has been practicing yoga regularly for 9 years. She is also a long distance runner and started practicing yoga as a way to complement her sport and prevent injury. Emma completed Christine Felstead's Yoga for Runners teacher training in 2009 and is a recent graduate of the Breathe teacher training program where she studied under Christine Felstead, Laurie Campbell, Scott Petrie and Susan Richardson.
Emma's teaching style focuses on alignment and anatomical reference while still maintaining a fun and relaxed atmosphere. She particularly enjoys working with athletes and is very honoured to be a part of the Breathe team.
---
Ernie
Ernie has been studying in the tradition of B.K.S Iyengar and has been practicing solely under the guidance of senior teacher Mahyar Raz, the most highly regarded Iyengar yoga teacher in Canada who holds one of the few certificates bestowed to Iyengar instructors in North America. Ernie has been practicing and teaching for 8 years and still considers himself a student; always learning and willing to share his knowledge and challenging students to explore their potential with direction and encouragement, helping them to develop in a safe structured environment.
---
Jaimee
Hailing from Ottawa, Jaimée works as a registered yoga teacher, independent dance artist and writer in Toronto. Curiosity coupled with the desire to complement her training as a dancer led her to yoga, where she quickly witnessed the many benefits it had to offer. Years of performing as a dancer and studying anatomy have provided her with knowledge of the mind and body, as well as experience with injuries. Jaimée continues to study various styles of yoga with different teachers. She leads a strong and fluid practice, integrating elements of Feldenkrais movement to a Vinyasa style class, with creative sequencing and variations throughout. It is with great enthusiasm that she encourages her students to discover their individual means of creative expression, through a fun and freeing yoga practice. Whatever the complaints, whatever the desire, by introducing yoga into your life, you will see, feel and celebrate positive change. Grow, love, live your yoga!
---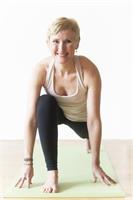 Jessica
Jessica Cowan-Dewar (MSc, PhD Candidate) began practicing yoga in 1997 and received her 300-hour yoga teacher certification from Breathe Yoga Studio in 2012. She has a special interest in teaching yoga for stress, trauma, PTSD and anxiety and has completed the Breath~Body~Mind® Level 1 Teacher Training for Trauma.In 2013, Jessica received her 40-hour restorative yoga teacher training certification (with Andrea Peloso, Relax & Renew Trainer) and began advanced restorative teacher training in January 2014.
Jessica has both participated in and assisted at Dana Moore's yoga for trauma workshops and in April 2014, she completed 40 hours of training in Trauma-Sensitive Yoga (TSY) with from the Trauma Centre at Justice Resource Institute in Boston.
When she is not practicing or teaching yoga, Jessica is writing up her doctoral research investigating women's fears of and experiences associated with HIV disclosure in rural KwaZulu-Natal, South Africa.
---
Margot
Margot completed her 300 hour teacher training at Breathe Yoga Studio in 2009. She has since taken training in Restorative Yoga, Yin Yoga, Pre and Post-Natal and Yoga for Seniors.  Margot graduated as a Yoga Therapist (800 Hours) in March 2017.  She enjoys bringing the benefits of yoga to all abilities and ages.
---
Maria
Maria has been practicing yoga for eight years and recently completed the 300 hour teacher training program at Breathe Yoga Studio in Toronto. She is also a certified Yoga for Runners™ instructor having completed Christine Felstead's Yoga for Runner's training modules. Maria is a practicing Registered Dietitian (R.D.), who supports and advocates a Health At Every Size (HAES®) approach to well being. She is thankful for her daily self-practice where new discoveries are found on the mat. Maria promotes curiosity and awareness in her classes by encouraging a practice that is flexible in mind and without judgment.
---
Meghan
As an active teenager, Meghan was drawn to yoga to balance out her energetic lifestyle. After pursuing the yogic path for over a decade, Meghan completed a 300 hr teacher training program through the Downward Dog Yoga Centre in Toronto. Meghan incorporates her knowledge of contemporary dance, Feldenkrais method, vinyasa flow yoga, and Ashtanga yoga into her practice to create invigorating and inspiring classes. By providing students with a platform to create a self-practice in line with their specific needs, Meghan takes care to ensure that each student feels amazing both during and after their practice.
---
Sonja
Sonja has been around yoga since childhood. As a child she wanted to be a circus acrobat and studied various dance and movement techniques, as well as yoga (Sivananda) She went on to have three children and obtained an M.A. in Middle Eastern Studies before developing a serious yoga practice and following this path to become a Yoga and Pilates teacher in 2006. Spirituality has been fundamental to Sonja's approach to life, and yoga asanas are to her the most direct physical path toward a meditative state of being. Sonja loves teaching yoga because it is creative and immediate, and she considers her students to be her most inspiring teachers.
---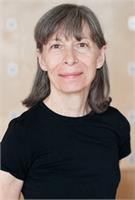 Suz
Suz began her study of yoga in 1999. She completed the Downward Dog Yoga Centre 500-hour teacher certification and has been teaching since 2006. Her continuing studies have led to teaching certifications in Restorative Yoga, as well as Yin Yoga.
Suz is a Registered Massage Therapist and a Thai Yoga Massage Practitioner. Her extensive knowledge of anatomy provide students with classes focused on body alignment, breath awareness, and fluid movement. Her hands-on adjustments and pose modifications make her classes accessible and fun to students of all levels.
---
Svitlana
Svitlana's yoga journey, which began in 1999, has led her to the practice of Ashtanga Yoga. She is dedicated to bringing her training at the Shri K. Pattabhi Jois Ashtanga Yoga Institute in Mysore, India, to her Mysore Programme at Breathe Yoga, the studio she founded in 2001.
Those attending Svitlana's Mysore classes will be individually advanced through the Ashtanga yoga series of postures. Through one on one guidance and attention, students work according to their own individual abilities.
While learning the deeply rich tradition of Ashtanga yoga, students can expect to develop greater strength, flexibility and discipline in their physical practice while achieving calmness of mind – both on the mat and off – through the meditative element the series brings. Svitlana welcomes students of all levels of yoga practice to her classes.